ST. LOUIS BBQ ・ SALT AND SMOKE
Salt + Smoke treats your meat right. Every time.
Try our award-winning BBQ however you want it—delivered, catered, or shipped.
St. Louis-style BBQ that will make your mouth water.
We're known for the good stuff. The meat stuff. The melt-in-your-mouth and fall-off-the-bone stuff. We're Salt + Smoke and we know how to BBQ real good for you.
A TASTY PEEK AT OUR St. Louis MEAT
Craving some St. Louis BBQ for dinner? View our menu to see all the tasty meat treats you can enjoy at one of our four great locations in St. Louis. We'll see you soon for lunch or dinner at our Delmar, Hampton, St. Charles, or Ballpark Village spots in the St. Louis area.
CATERING IS MORE FUN WITH US
Yeah, we said it. Who doesn't want a lil' BBQ bestie at their next event? Whether you're doing a small get-together with friends or breaking it down on the dancefloor with a big ol' party of 500, we'll happily customize something that fits your specific needs.
Don't just take our word for it!
"Boy these are some BIG portions! Of course I went with the St. Louis style ribs and left with a smile on my face. We began with the hush puppies. What a great local spot that seemed to be pretty popular with the neighborhood folks. Prices were fair too. Definitely try the sweet sauce and, if possible, leave room for pie!"
– James N. on Yelp
St. Louis bbq SHIPPED to your doorstep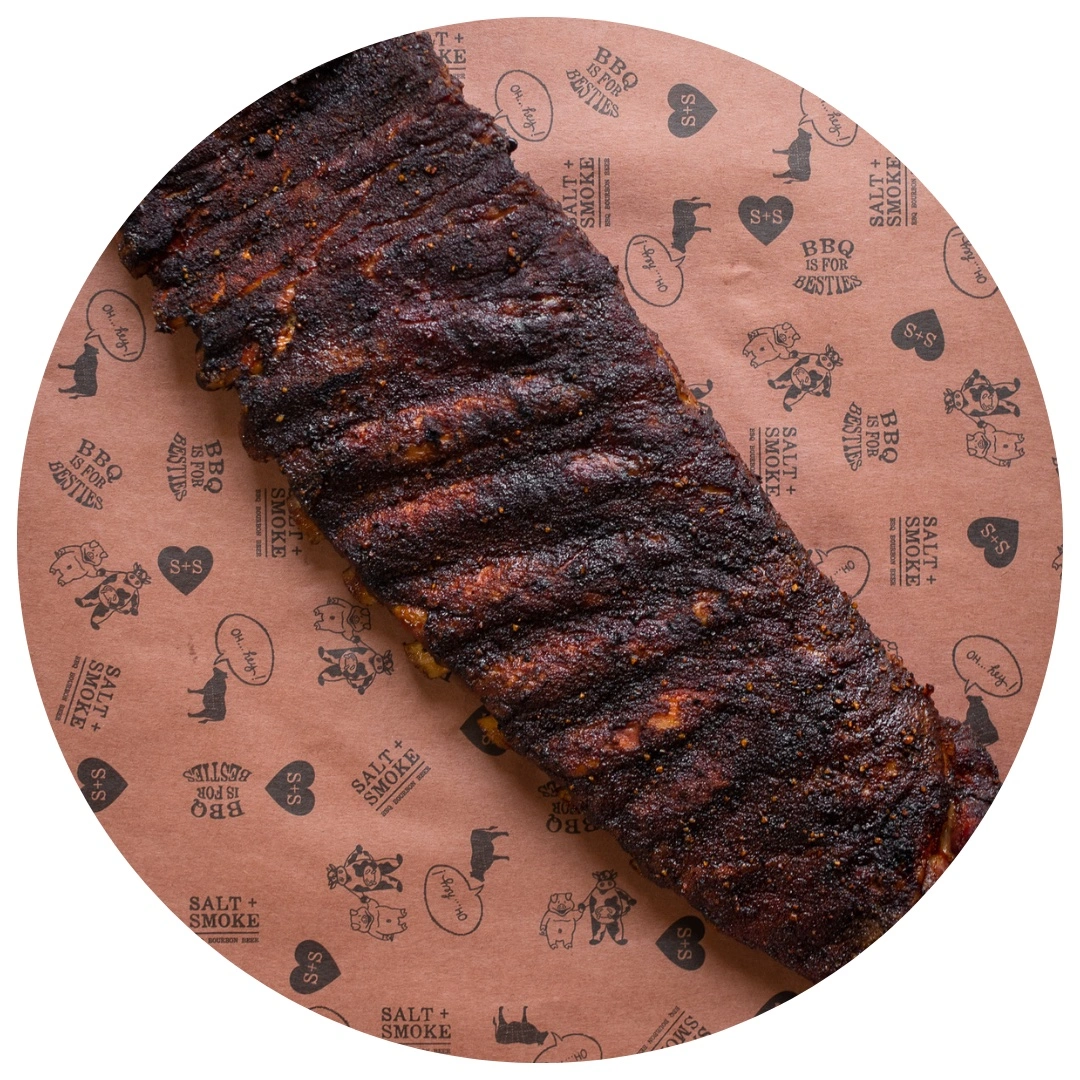 RIBS
Ribs never let you down when delivered right to your doorstep. Take a bite of our STL-style ribs that are perfectly seasoned with our Fist Bump rub and smoked with cherry wood.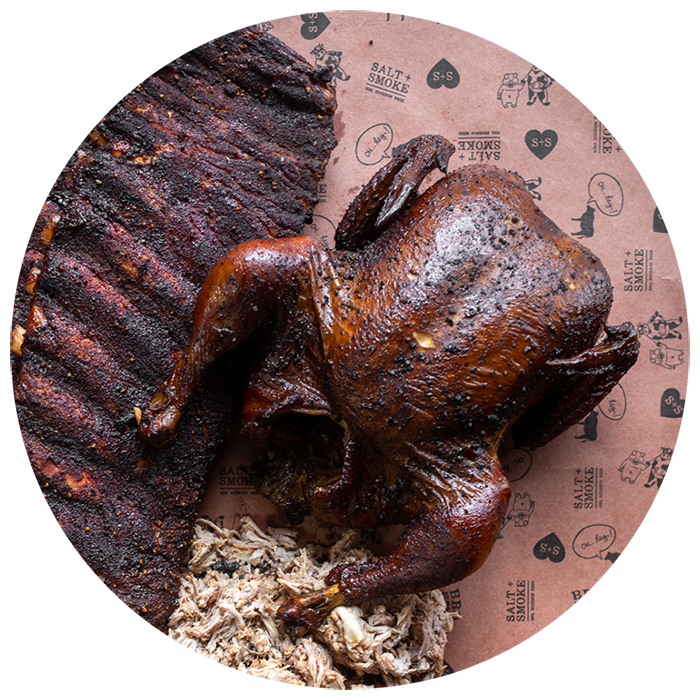 CHICKEN
Lovingly smoked and whispered sweet nothings to before landing on your doorstep. Enjoy our delicious award-winning cherry wood smoked chicken brined with orange and thyme.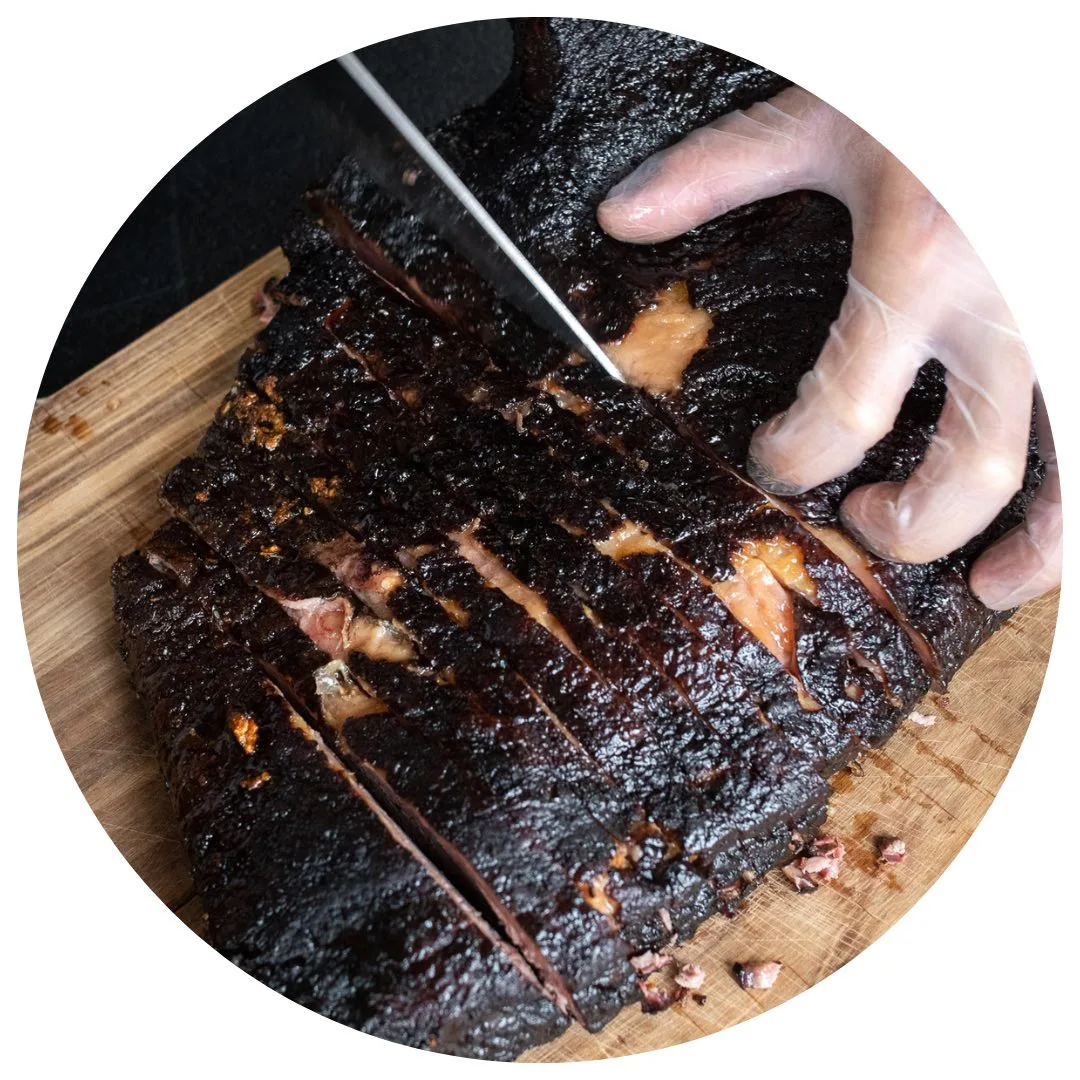 BRISKET
Our award-winning melt-in-your-mouth-and-sigh-in-pleasure brisket is ready to be hand-delivered to your doorstep. Enjoy our oak-smoked, dry-rubbed Texas-style beef brisket.
PORK
Relish our award-winning oak-smoked pork, brined and coated in mustard and seasoning. Tenderly slow-cooked, this pulled pork is a symphony of flavors that has been patiently crafted just for your indulgence.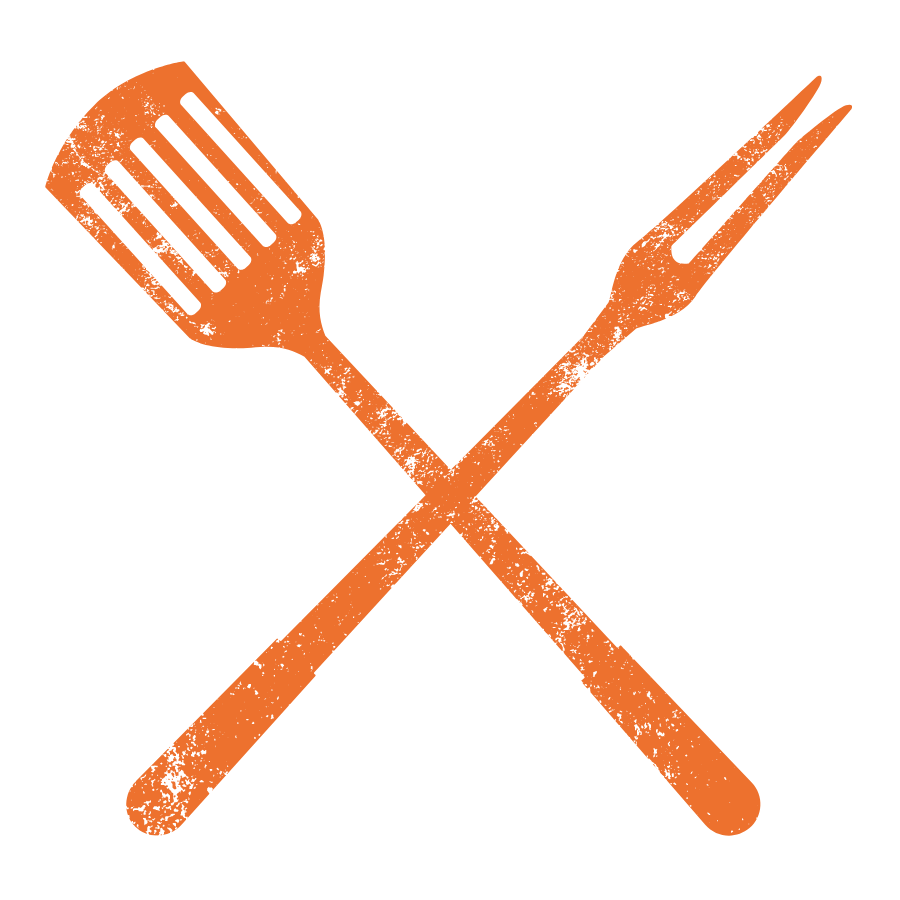 HOURS OF OPERATION
SUNDAY-THURSDAY:
11am-9pm
FRIDAY + SATURDAY:
11am-10pm